SEE PRICING
EMBRACE THE BEAST
JOIN THE BEAST COMMUNITY
READ MORE
EXPLORE THE
BEAST PARK
EXPLORE
MEET OUR
LEAGUE OF BEASTS
MALAYSIA'S NEWEST INDOOR
ADVENTURE AND ACTIVITY PARK
Designed specially for the beasts in all of you!
GET THERE!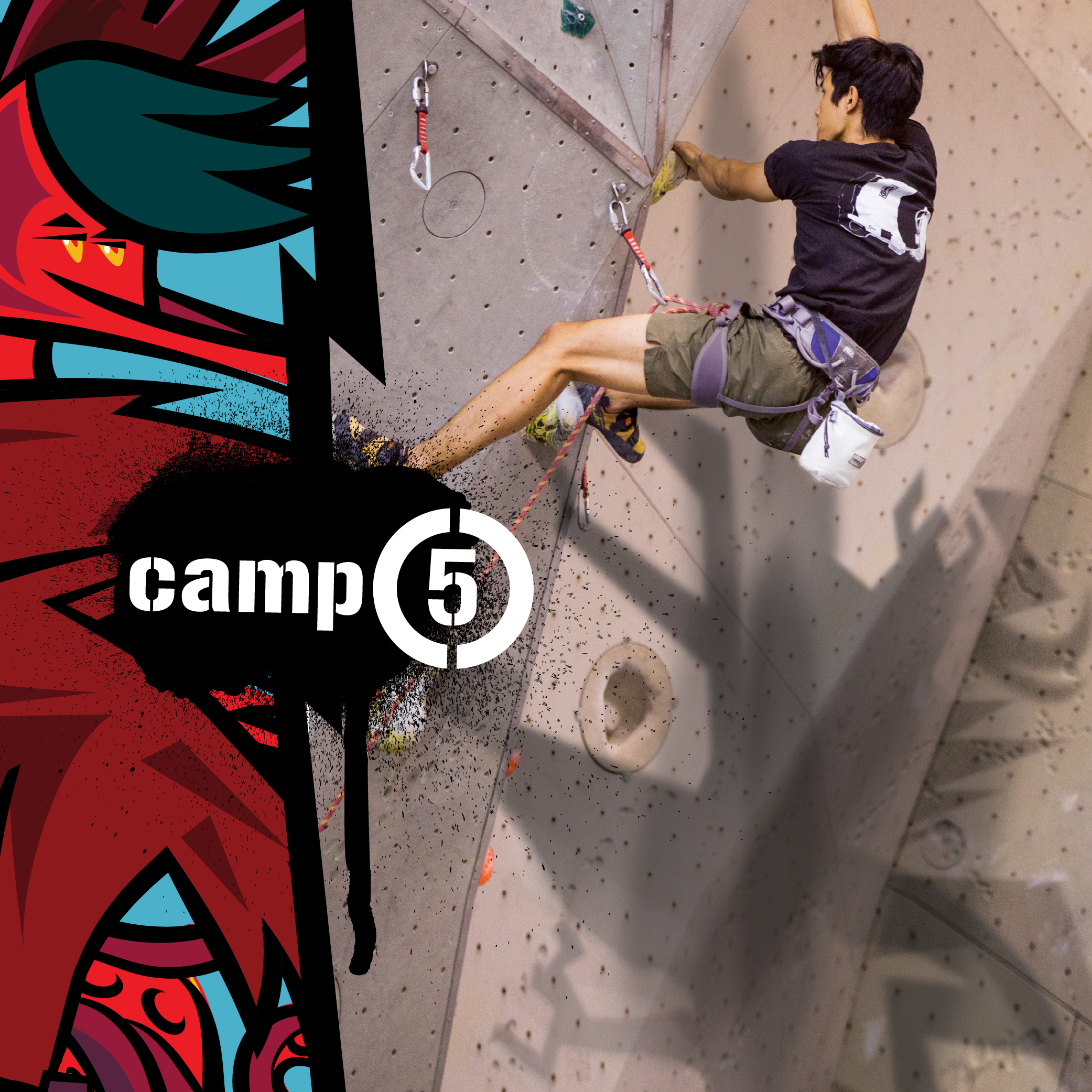 Live Above
Hold it right there. Whatever you think you know of indoor climbing, you've yet to experience anything like this yet! Brought to the Beast Park by Asia's renowned premier indoor climbing gym Camp5, the Beast Park will house 978 sqm of total wall area encompassing 232 sqm of boulder problems and 724sqm of roped walls at its highest send of 15 metres. Not yet convinced by specs alone? Challenge our 33 top rope anchor routes bolted at a maximum height of 10.5 metres or tackle our ever changing boulder problems at 4 metres. If that isn't enough to satiate your climbing thirst, send the 15 metres lead wall across 240 sqm and tell a tale of untold conquers to live 'legendary' until a new route spruce up.
Camp5 @ Jumpa
Play Like a Beast
Twirling thumbs, idled hands — kids and their perpetual energy to expend are just looking for a space to BEAST out and be in their element. Not to boast, but there's something for every child — from easy boulder walls guided by LED bulbs to obstacle courses designed specifically with kids in mind and fun caves— exploration and discovery meet imagination in real life. We haven't forgotten our older, much more daring kids reaching over 120 cm. The Beast Park features the Beast Net and ninja courses for those too grown to send kiddie boulders and  want to roll with the big guys.
Find out more
Train Like a Beast
Break away from the normal routine of weights and cardio, and step into a gymnasium that offers more bang for the buck. The Beast Park features obstacle courses and hurdles designed by Walltopia with two special timers to keep beat. What does it include? Let's see: Rope swings, spin cycles, swings, net trapeze, warped walls, BOSU ground training, jump tubes, jumping bars and sonic curve. It's not for the feeble, as minimum height to participate is 120 cm. The Beast Park also has two training studios for scheduled classes.
Coming soon
Beauty Like a Beast
Not to say that we're the first, but it certainly is a rarity. Suspended above four storeys of void space, the Beast Net stretches 8 metres with a 2 metre wide angled climb entrance. For those bold enough to conquer height and/or have the desire to float above it all, whether it is to chill out for a minute to take a breather or let it all hang high up for that adrenaline rush, the Beast Net offers an experience unlike that of any static equipment. We only ask that you creatively explore with caution! Kids under 120cm must be accompanied by adult supervision.
Find out more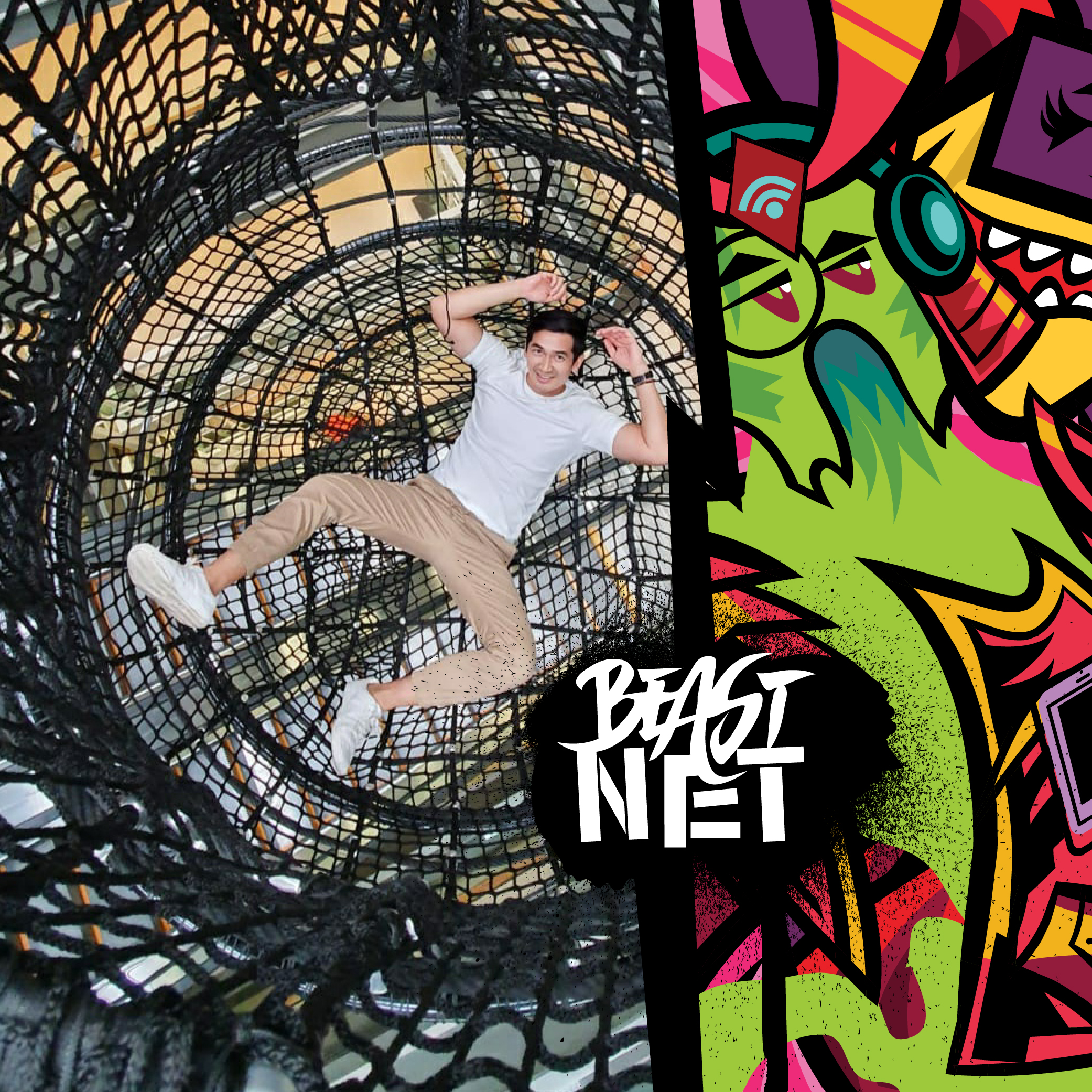 Fit Like a Beast
Built exclusively for the Beast Park by Walltopia, the Ninja Beast incorporates nine challenging obstacles with two timers. Challengers will get a real taste of what it's like to train on hurdles, bumps and ropes, snaking through a maze of endless problem solving and endurance worthy stations. What's in the park? A set of rope swings, spin cycle, warped walls, Bosu ground, jump tubes and bars. And that's just the appetiser.
Find out more
Crafted by Professionals
You know them as one of the original artisanal boutique coffee shops in town. Artisan Roast Cafe, opening its first branch in TTDI in 2010, will be operating out of the Beast Park, serving up its signature locally roasted coffees paired with a myriad of healthy grubs to gratify that beast, dame or otherwise human buds of yours. Decked to glutton perfection, the cafe space features a blend of artwork by Malaysian and international artists, while select playlists tune in union — creating that perfect chill out for lepak-ing with common friends and friends-to-be.
LEAGUE OF BEASTS
Find your beast mode!
Getting Here
Beast Park
L3 JUMPA @ Sungei Wang
Jalan Sultan Ismail
50250 Kuala Lumpur